Brooklyn Heights Wallpaper Removal Services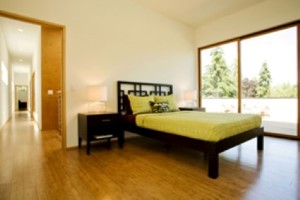 Do you have old outdated wallpaper that needs to be removed? If it's been on you wall for a long period time, removing it is something that needs to be performed by a skilled professional. Simply pulling it down can easily damage you wall's surface and cause you to do needless repairs. Save yourself the hassle and contact Off The Wall Wallpaper Removal. We provide comprehensive wallpaper removal for all residential and commercial properties in Brooklyn Heights and the surrounding Northeast Ohio area. We follow a step by step proven method that works regardless of how long the paper has been on the wall or how difficult it is to remove it.
Complete Wallpaper Removal in Brooklyn Heights
With our Brooklyn Heights Wallpaper Removal you get comprehensive service from start to finish. When you call us we perform an on-site visit to your home or office. We perform a full assessment of your wall and then provide you with recommendations and details of what needs to be done to clean your walls. Using modern removal methods and advanced equipment and solutions, we carefully remove each piece of wallpaper from the wall. We handle each job with absolute precision and care in order to fully preserve your wall. When the job is done we provide wall treatment and total cleanup. The result is a brand new wall palette that you can now paint or apply new wallpaper.
Professional Wallpaper Removal is the Safe Solution
When you try to remove your own wallpaper, there are several things that can go wrong. In addition to damage the drywall, creating holes, and ruining the walls clean finish, it also takes twice as long with less than satisfying results. Many of the store bought solutions are made of harsh chemicals that can do more harm than good to your wall. We use a custom formulated wetting agent that is environmentally friendly and non-toxic. We can also remove your wallpaper in less than half the time in a manner that is fast, dependable, and very affordable. Take the hassle out of wall restoration today and contact an Off The Wall Wallpaper Removal Specialist. You'll be glad you did!
Commercial Wallpaper Services
Are you a business owners in Brooklyn Heights looking to renovate? We can help! As a business owner you don't have time to perform wallpaper removal. So leave it to the professionals at Off The Wall Wallpaper Removal. We offer the same top quality removal service for businesses as we do for homeowners. We understand that interior renovation can't disrupt your daily operations, so we work around schedules as well as provide exceptionally fast work that yields superior results. We are careful to remove paper without damaging anything in the room or creating a mess. We provide a non-intrusive service that stays out of the way of both your staff and clients.
We Offer Written Proposals
If you need a quote with a list proposed services, we can provide complete written proposals. We perform an on-site evaluation that includes performing a sample test in order to determine the extent of the job. The test reveals the makeup of the current wallpaper and what type of wall is behind the layer of paper. This helps us give you an accurate proposal so that you will know exactly what to expect once we proceed with the job. Once a proposal is submitted, we guarantee 100% consistency with the information on the proposal and will never alter the job or how much we charge.
If you are looking for an Brooklyn Heights wallpaper removal company please call us today at 440-427-0528 or complete our online request form.