Brooklyn Wallpaper Removal Services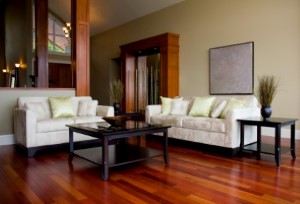 When it comes to wallpaper removal there's more than meets the eye. Trying to remove wallpaper yourself will inevitably lead to frustration with little results. When wallpaper adheres to a wall's surface for a long period time, it creates a bond that is not easily lifted without damaging the wall. You can avoid disaster by simply contacting Off The Wall Wallpaper Removal. We provide full wallpaper removal without hurting your wall's surface. Our revolutionary step by step process restores your wall and completely removes all traces of the old wallpaper. Don't take chances with you wall. Hire Brooklyn's #1 wallpaper professionals at Off The Wall Wallpaper Service. We are your removal specialists!
Wallpaper Removal from Start to Finish in Brooklyn
At Off The Wall Wallpaper Removal you get expert service from seasoned professionals who have been providing wallpaper removal for both residential and commerical properties across Brooklyn and the surrounding Northeast Ohio area. Put our Brooklyn Wallpaper Removal technicians to the test and let us completely restore your wall. Our service includes an on-site inspection and evaluation to determine the best course of action in removing the wallpaper. Our evaluation also includes what is behind the wallpaper and what type of materials your wall is made of. From there we safely remove the wallpaper with absolute precision and skill. Once the job is done we cleanup and leave no trace. You get complete service from start to finish!
Commercial Wallpaper Services
One of the greatest challenges to your day to day operations is property renovations. This can cause noticeable disruption to both your staff and your clients or customers. You need a company that you can rely on to provide fast service while maintaining a high level of service and superior results. In North Central Ohio Off The Wall Walllpaper Removal has a built a reputation as a premier wall restoration company who removall the old paper from your interior in a manner that is dependable, non-intrusive and affordable enough to stay within your budget. Call us today and discover how we can help you remove the old paper from your walls.
If you are looking for an Brooklyn wallpaper removal company please call us today at 440-427-0528 or complete our online request form.