Depandable Wallpaper Removal Services for Your North Olmsted Property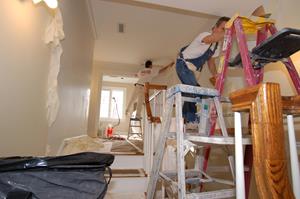 Once your wallpaper wears out, your home or business in North Olmsted will begin to look bad, causing its value to drop. To maintain your property's value, call the wallpaper removal experts at Off the Wall Wallpaper Removal to get the place looking its best once more. We've proudly offered top-quality service to home's and businesses in the North Olmsted area for years, so you can depend on us to deliver quality work.
Have Us Remove Your Old Wallpaper from Your North Olmsted Home
You'll spend the majority of your time in your home in North Olmsted, and it should be time you'll enjoy. But you'll have a hard time enjoying your at-home time to the fullest if it sports unsightly wallpaper. Should that be the case for your home, give us a call, and with our quick and dependable wallpaper removal service, we'll get your home looking its best once more.
Unbeatable Wallpaper Removal Services for Your North Olmsted Business
If your business encloses your employees in dull, dingy walls, their morale could take a sharp dip, costing you profit. To keep your employees happy and motivated and, thus, profitable, give them a beautiful office to look at. And should old wallpaper be making your office look far from beautiful, call North Olmsted's wallpaper removal pros at Off the Wall to get it looking great once more.
If you are looking for an North Olmsted wallpaper removal company please call us today at 440-427-0528 or complete our online request form.