Experienced Wallpaper Removal Experts in North Royalton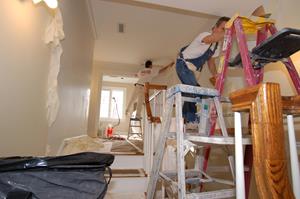 Has the wallpaper in your North Royalton home or business begun to fade or even peel? If it has, you'll need to get that unsightly wallpaper gone. And if you don't feel up to the very tricky and oftentimes time-consuming task, just leave it to North Royalton's experienced wallpaper removal experts at Off the Wall Wallpaper Removal.
Unbeatable Wallpaper Removal Services for Your Home
To keep your North Royalton home looking its best, you need to keep its walls looking their best. But if your home sports old, peeling wallpaper, it will look far from its best. If your home's wallpaper is in such a state, you can easily remedy that eyesore by calling our experienced team for a quick, thorough wallpaper removal. In no time flat, we'll get your home looking sharp and beautiful once more.
Professional Wallpaper Removal for Your North Royalton Business
If your business in North Royalton is looking less than its best, you could experience some pretty negative side-effects: a dip in employee productivity and even a loss of customers. To avoid these problems and keep your business as successful as possible, call us to keep it looking its best with a quick, dependable wallpaper removal.
If you are looking for an North Royalton wallpaper removal company please call us today at 440-427-0528 or complete our online request form.