Are You Looking for a Dependable Wallpaper Removal Expert in Parma Heights?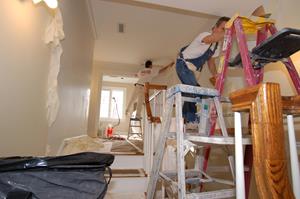 Whether you own a home or a business in the Parma Heights area, one thing's for sure: You're going to want the place to look great. And should unsightly old wallpaper prevent your Parma Heights property from looking its best, you can always call the local wallpaper removal pros at Off the Wall Wallpaper Removal to remedy that headache for you.
Professional Wallpaper Removal Services for Your Parma Heights Home
Your home is a costly and important investment, one whose value you'll want to maintain through the years. Unfortunately, with faded, peeling wallpaper, your Parma Heights home's value could experience a definite dip. Fortunately, though, you can regain that value by calling your dependable local wallpaper removal pros to get that old wallpaper removed in no time.
Commercial Wallpaper Removal in the Parma Heights Area
A beautiful business is a successful business, and to keep your Parma Heights business looking its best, you need to be sure it doesn't sport old, unsightly wallpaper. Should such wallpaper be present in your business, don't fret over its future success. Instead, maintain its beauty and success by calling us to get any old wallpaper removed in no time at all.
If you are looking for an Parma Heights wallpaper removal company please call us today at 440-427-0528 or complete our online request form.