Professional Wallpaper Removal Services In Rocky River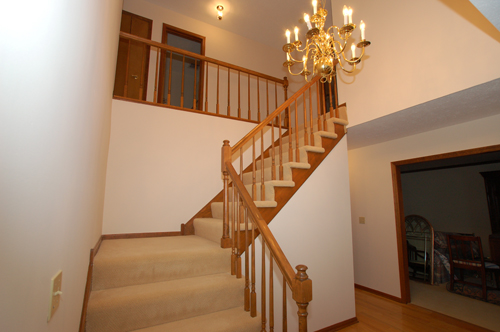 If you are one of the many Rocky River homeowners out there with a home improvement project on the horizon, and it's finally time to get rid of that old wallpaper to make room for something fresh and new, the first thing you are going to want to make sure is that you have the name of a professional wallpaper removal company who can help give you a fresh canvas to work with. For all of your Rocky River wallpaper removal service needs, the only name in quality service that you need to know is Off The Wall Wallpaper Removal. Are you looking for a professional Rocky River wallpaper removal company who can help you take care of the arduous task of removing your old wallpaper in an effort to make room for something newer and fresher looking? If so, give our team of skilled professionals a call today and let us show you the level of quality service that has helped to make us a household name throughout the local area.
Here at Off The Wall Wallpaper Removal, we understand that getting rid of old wallpaper and cleaning up your walls in preparation for new paint or new wallpaper can be a time consuming and labor intensive task, and if you aren't familiar with all of the different types of paper out there and how to effectively remove them, it can be even more so. With the help of our skilled Rocky River wallpaper removal pros, however, the task has never been easier. If you have any questions about our full line of high quality wallpaper removal services, or if you would like to schedule an appointment for consultation, give us a call today. Our team of experts are always standing by and ready to assist you in any way we can.
Written Proposals For Your Rocky River Wallpaper Removal Project
Here at Off The Wall Wallpaper Removal, we strive to be upfront with all of our clients, and in pursuit of that goal, we make it our priority to ensure that each and every one of our customers receives an upfront written proposal detailing the costs and everything that will be involved with your project. We make sure to factor in any and all contingencies as a part of our proposals in order to ensure there aren't any nasty surprises added to the bill after the job is finished. This also provides you with handy documentation that you can present in the event of any insurance claims or financing purposes.
If you are looking for an Rocky River wallpaper removal company please call us today at 440-427-0528 or complete our online request form.