Cleveland Heights Wallpaper Removal Services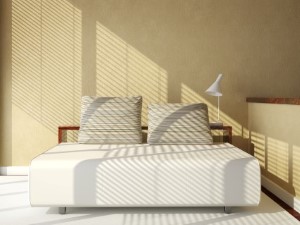 Home and business owners in the North Central Ohio area depend on Off The Wall Wallpaper Removal for all their wall restoration needs. If you own an older home or business interior that has wallpaper you need to remove, we provide full service for all residential and commercial properties in Cleveland Heights. With a team of Ohio highly trained certified technicians we can take care of even the toughest jobs out there. No matter how long your wallpaper has been on the walls, what type of wallpaper you have, or what type of wall, our Cleveland Heights Wallpaper Removal can safely take the paper down without any harm to your wall.
Why Choose A Professional in Cleveland Heights
Wallpaper removal can quickly turn into a nightmare, especially when you don't have the right tools and the right experience in order to complete the job. It rarely yields the results you're looking for and most homeowners wind up in despair. Old wallpaper creates a bond that is designed to withstand time and the elements. When you go to remove it, you'll find that it rips the wall right along with it when being removed. So when you need removal done right the first time, you can count on our pros to get it done for you. We employ safe and tested methods for restoring your wall surface back to its original condition.
Professional Wallpaper Removal is the Safe Solution
Many of our clients and partners are paint companies or construction companies in the that use our service when they need Brook Park wallpaper removal. This saves them time and helps them get the job done in a more efficient manner. Our company of professional wallpaper removal technicians are fully insured and provided with workman's compensation coverage. When you need pros on the job to quickly and efficiently remove stuck on, stubborn wallpaper, call us in and we'll save the day!
Commercial Wallpaper Services
As a business owner you know how important it is to hire a company that deliver fast service so that your day to day operations are not disrupted. Both your employees and your staff need to depend on your company to stay open. At Off The Wall Wallpaper Removal, we understand the needs of business owners. So whether you are a small business or a large corporation with several offices and large rooms, we guarantee efficient work that doesn't sacrifice quality. We provide the same level of quality work for companies that we do for homeowners.
We Offer Written Proposals
When you perform a certain service every day, you become efficient and effective at it. That means you eventually learn what it costs to do certain things and the possible problems that can arise to cause delays. Professionals can give accurate quotes and should have no problem writing them down for you. You'll always get a professional, written quote from Off the Wall Wallpaper Removal. Our experts know all about the pitfalls and possible delays that can occur when wallpaper gets stubborn and refuses to let go of the wall surface. We'll also be able to tell you after testing what techniques will need to be used and what you can expect for the underlying surface.
If you are looking for an Cleveland Heights wallpaper removal company please call us today at 440-427-0528 or complete our online request form.