Need Help With Wallpaper Removal in North Randall?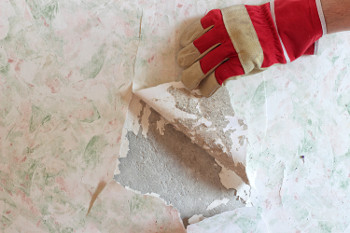 Simplify your life by letting Off The Wall Wallpaper Removal address your need for wallpaper removal. We take great pride in the work that we do and that is obvious from the impeccable reputation that we have earned. Our job is to take care of a task that will help you to begin to update, upgrade and personalize your home.
This also happens to be a job that you should not attempt to take care of on your own. Hiring a professional to take care of your service needs is the smartest approach to take. This is how you can avoid the frustration, as well as the damage that you are most likely going to cause to your walls.
Call Our Professionals for Wallpaper Removal in North Randall

People still often ask why they need to hire a company to take care of their wallpaper removal. As industry experts, we like to help make you aware of certain factors, such as:
Most DIY attempts involve using harsh chemicals. Not only are they dangerous to breathe and potentially harmful to your walls, they rarely execute the task, in an effective manner.
We are trained and experienced with any type of paper and any type of adhesive. There is no one-size-fits-all approach to use for wallpaper removal.
Our team also has the right equipment necessary to get the job done. This means we can carry it out in a fraction of the time it would take you.
The bottom line is that you will be much more satisfied with the results that we are able to deliver for you.
North Randall Wallpaper Removal Services
At Off The Wall Wallpaper Removal, we are honored to be a part of helping so many of our clients transform their current house into the home of their dreams. Sometimes that starts with tearing away the old in order to start fresh. So let us take care of your wallpaper removal for you, in a prompt and professional manner.
If you are looking for an North Randall wallpaper removal company please call us today at 440-427-0528 or complete our online request form.