Reliable Wallpaper Removal Specialists In Shaker Heights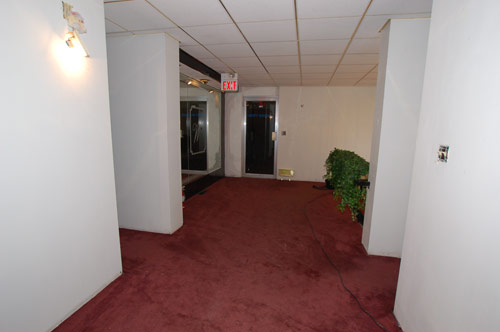 There are many local homeowners here in the Shaker Heights area who are looking to update the interior design of their homes, and whether that is through painting or the application of new wallpaper, the first step in ensuring your project is successful is to make sure that your old wallpaper is thoroughly and effectively removed, and the best way to do so is with the help of a professional wallpaper removal company. When you're looking for the very best in comprehensive wallpaper removal services for your home here in the Shaker Heights area, the only name in quality that you need to know is Off The Wall Wallpaper Removal. Are you looking for a local Shaker Heights wallpaper removal company who can help you safely, quickly, and effectively remove your old wallpaper and prepare the wall of your home for a design update? If so, give our team of skilled professionals a call today and let us show you the level of quality service that has helped to make us the area's most trusted name in wallpaper removal services.
Here at Off The Wall Wallpaper Removal, we understand just how laborious the task of removing old wallpaper can be, especially when you factor in the reality that there are numerous wallpaper types out there, and some of them require special techniques and methods in order to remove properly. With the help of our team of skilled wallpaper removal professionals, however, the job has never been easier. If you have any questions about our full line of comprehensive wallpaper removal services, or if you would like to schedule an appointment for consultation with one of our specialists, give us a call today. Our team of Shaker Heights experts are always standing by and would be happy to assist you in any way we can.
Written Proposals For Your Shaker Heights Wallpaper Removal
Here at Off The Wall Wallpaper Removal, the only surprise we like to give our customers is the surprise of how good their walls look once we've completed the job. When it comes to pricing and what you are getting for your service, we like to be upfront with each and every one of our customers right from the start, which is why we provide written proposals for all of our services. In them, we factor in contingencies that might cause the price to fluctuate so you are never left in a situation where the final price of your service differs greatly from what you were quoted. These written proposals are also handy when needing to provide documentation of some kind for insurance claims or for any financing proposals.
If you are looking for an Shaker Heights wallpaper removal company please call us today at 440-427-0528 or complete our online request form.