Need Wallpaper Removal Service In Mayfield Heights, OH?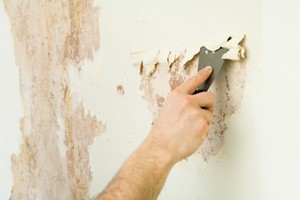 If it's time to do something fresh for you Mayfield Heights home, why not take down that old wallpaper and do something new? Old wallpaper can be either out of date or unsightly. Wallpaper removal is just what you need to start the palette fresh again to bring in a new color & design.
Instead of trying to remove it yourself, you can call the Mayfield Heights specialists at Off The Wall Wallpaper Removal for help. We can remove any type of wallpaper on any type of surface whether it's a difficult project or not.
Need A Mayfield Heights Wallpaper Removal Subcontractor?
We often receive requests for help from contractors who offer home improvement services such as painting, drywall repair, remodeling, and handyman services. As professionals who specialize in wallpaper removal, seeking our help can save you time and trouble with the project.
If you are a remodeling contractor, painter, or another contractor who is faced with old wallpaper that needs to come down, call our specialists at Off The Wall Wallpaper Removal. We are fully insured and have the skill to get the job done safely and effectively. Call today for Mayfield Heights wallpaper removal assessment and written proposal.
Free Assessment & Estimate
Insured With Liability & Worker's Comp
Safest Wallpaper Removal In Mayfield Heights
Removing Painted Over Wallpaper
Painting over wallpaper is a bad idea for many reasons. Removing it first and then painting will save loads of time and trouble down the line for you or someone else. But it never seems to fail that somewhere at some time someone decided to paint over the wallpaper instead of removing first. This leaves homeowners with a difficult process to handle during removal.
If you have wallpaper that has been painted over or has had several layers of paper applied, we can handle the removal project for you. We have extensive experience in this business, so you can count on us to be the best and safest option for removing the layered or painted over wallpaper.
Highly Skilled Professional Wallpaper Removal Specialists
Family Owned Company
Fully Insured
Service To The Greater Cleveland Area
Efficient and Friendly
Non-Toxic, Biodegradable Safe Solutions
State-of-the-art Techniques
If you are looking for a professional wallpaper removal company in Mayfield Heights, OH, please call us today at 440-427-0528 or complete our online request form.